Angelbird AtomX SSDmini (500 GB)
Angelbird's AtomX SSDmini was custom made for the new Atomos Ninja V monitor recorder and is perfectly compatible with all the other available recorders. 

The AtomX SSDmini is 20 percent smaller than the average SSD (to fit the small footprint of the Ninja V)
Angelbird's AtomX SSDmini was custom made for the new Atomos Ninja V monitor recorder and is perfectly compatible with all the other available recorders. The AtomX SSDmini is 20 percent smaller than the average SSD (to fit the small footprint of the Ninja V)



Made to last!
Whether you are shooting in the desert or the snow-packed mountains, the AtomX SSDmini by Angelbird is your reliable partner. It's tough, likes it rough, and is made to last. Oh, and before we forget, the AtomX SSDmini comes with great endurance to accompany you on your creative journey and to ensure constant performance.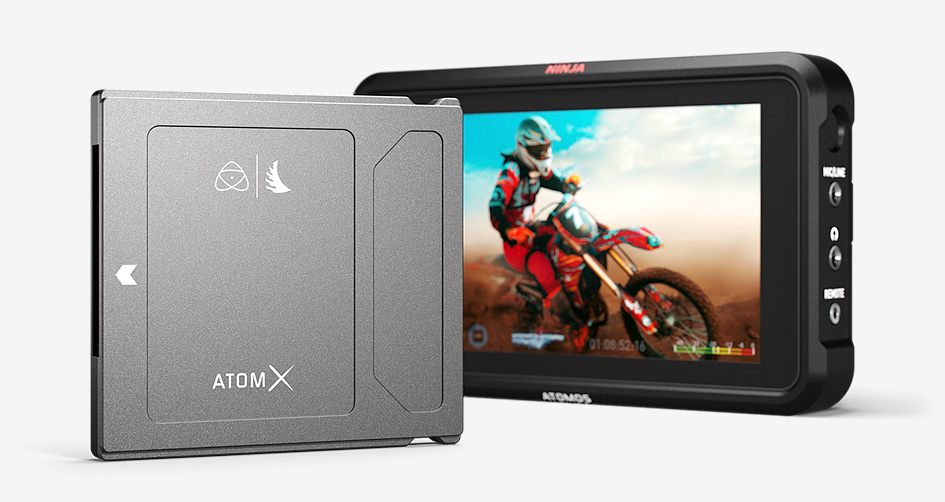 Is your passport still valid?
We sure hope so, since the AtomX SSDmini by Angelbird is made to travel. Its rock-solid build makes it shock, temperature, X-Ray and magnetic proof, so wherever you decide to bike, hike, climb or fly, our SSDmini will be a perfect travel companion.